Grammy Award-winning New York cinematographer Tyler Fairbank captured 38 000 images on his eight-day safari through Botswana.
These images were rendered into about 300 time-lapse clips of which about 100 were used in the three minute flow-motion final video embedded in this article.
Tyler told Africa Geographic that he created the video because he wanted to share the overall experience of being on a safari, from start to finish, in a way that hasn't been done before.
"I concentrated on seamlessly connecting the little details of a safari – the small plane landing, the first-person-view from inside the safari vehicles, and of course the wonderful wildlife and beautiful, diverse landscapes."
Not forgetting the baobabs and the sunsets, he added.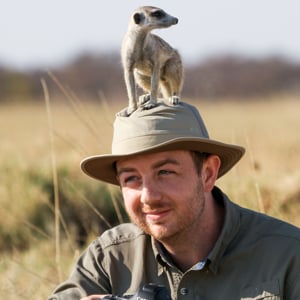 SOURCE: TYLER FAIRBANKPRO
His trip began in the Moremi Game Reserve in the Okavango Delta  followed by time in Chobe National Park and at the Makgadigadi Pans in the Kalahari Desert.  Most images were shot in Chobe.
The Grammy Award winner's time-lapse videos are globally acclaimed.
"Fairbank's videos give a thorough and amazing tour of some of the world's top destinations," Lonely Planet says of his work.